That's right two meme's for your viewing pleasure. I am up to my ears in boxes and packing, but I thought I'd take a little break and blog a little. You know, since I have nothing I should be doing! Ha! If you only knew. . . .
Two Meme's from
Mama Kenz Studio
, the birth story of her new little guy is up too!!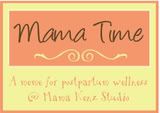 < a>
What were you most looking forward to doing postpartum that you couldn't do while pregnant, and did it live up to your expectations?
1. I wanted a HUGE Dr. Pepper. Not that I should drink it, but it sounded so good.
2. I wanted to sleep in on my stomach and on my back!
3. I wanted to be able to see my feet without having to sit down and hold them up.
4. I wanted to wear my cute shoes again versus my clogs because my feet were too huge for my cute shoes. (Not that I could see my feet, but everyone else could.)
5. I wanted to be able to sing in church again without needing to stop every three words to catch my breath! ~~Smile~~
Each one was satisfying for sure. Though postpartum I drank enough water to float a battleship, that little can of DP was really good. And the first day I got to stand up (c-section), I remember looking down and I said out loud "My feet are normal again and I can see them". The nurse chuckled at that one.
Go
here
to see what Mama Kenz was looking forward too and to join in the linkage fun.
And now for. . .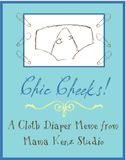 1. Which diaper did you or do you plan to use as the first one for your new babe, and why?
2. What are your tips for cloth diapering a newborn?
Well, I started cloth diapering when Daniel was four weeks old and I haven't looked back. I started with prefolds and covers because that was all I really knew about. I ordered a "try-it" kit and I used those prefolds and covers until he grew out of them and needed to go the next size. I think if I were to have another little one I would use some fitted diapers until he/she got a little bigger and then go with a one size pocket for the duration.
My tips:
~~My problem was not having enough dipes and I had to wash laundry a lot and keep 'sposies on hand. So make sure your stash is big enough.
~~Have everything organized with instructions near the changing area so that whenever a helper is changing your little one (hopefully while you are resting) they know where everything is and how everything works. (Whenever anyone besides me would change him, they would use a 'sposie because they weren't sure how or what to do)
Here
is what Mama Kenz is doing and link up and tell everyone what you did/do/will do for your little one!!
My break is over, back to packing. Much bloggity love!!